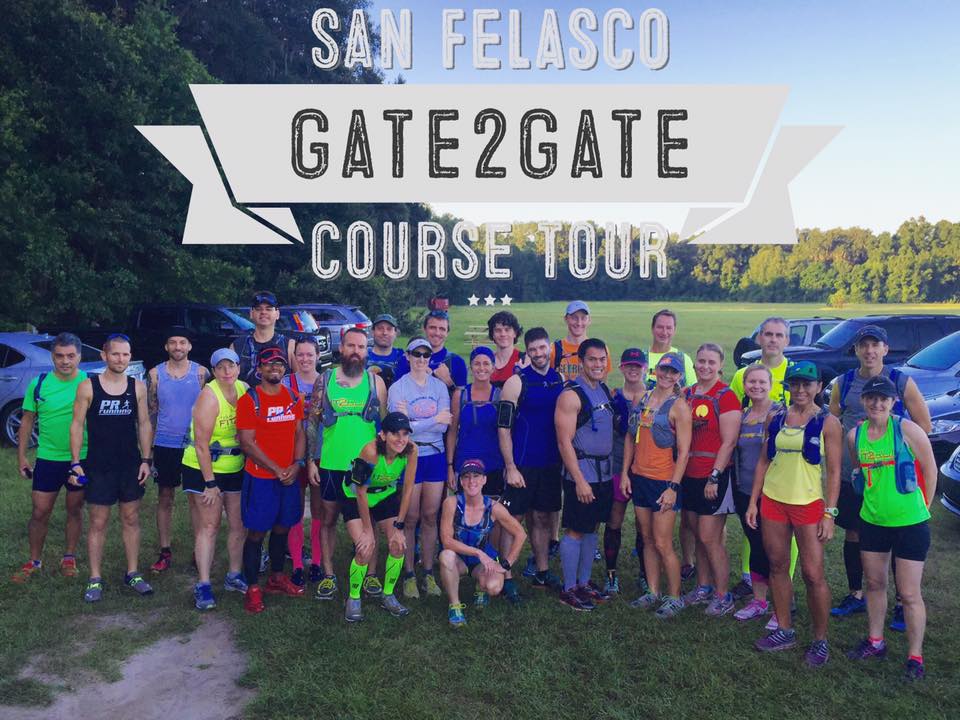 Our Approach
We want to get more people out on the trails to enjoy the amazing resources available at San Felasco Hammock Preserve State Park. One of our major focuses is raising money for non-profits that benefit the park and community. The Friends of San Felasco maintain all of the recreational trails in the park and the Gate2Gate Trail Run will make a donation to the Friends every year. In 2016, our inaugural year, we were able to donate $1,000 to the Friends of San Felasco and we hope to be able to donate more every year!
Our Story
Every race has a beginning and the Gate2Gate began as a local runners' rumor about how to run from the southern end of the park to the northern. With all of the side trails, horse trails, and mountain bike trails, making the trip from one gate to the other could end up much longer than was planned. Even today, bonus miles are part of exploring San Felasco. Now, after dozens of runs from one gate to the other, we have mapped out what we think is the best 25k route in the park that incorporates the best aspects of the northern and southern areas of the park.
Patrick Gallagher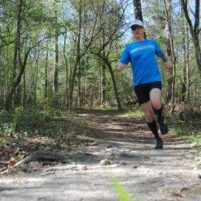 Patrick has been running trail and road races for nearly 20 years and has completed races on multiple continents and in every distance from 5k to 100 miles. He brings his love for running and his passion for the outdoors to everything he does for the Gate2Gate Trail Run.
Patrick is also the coach for Two Rules Running (www.tworulesrunning.com). If you are looking for a way to prepare yourself for the Gate2Gate Trail Run, Two Rules Running runs the trails every other weekend!