*We are looking forward to Gate2Gate this year on October 21, 2023!!!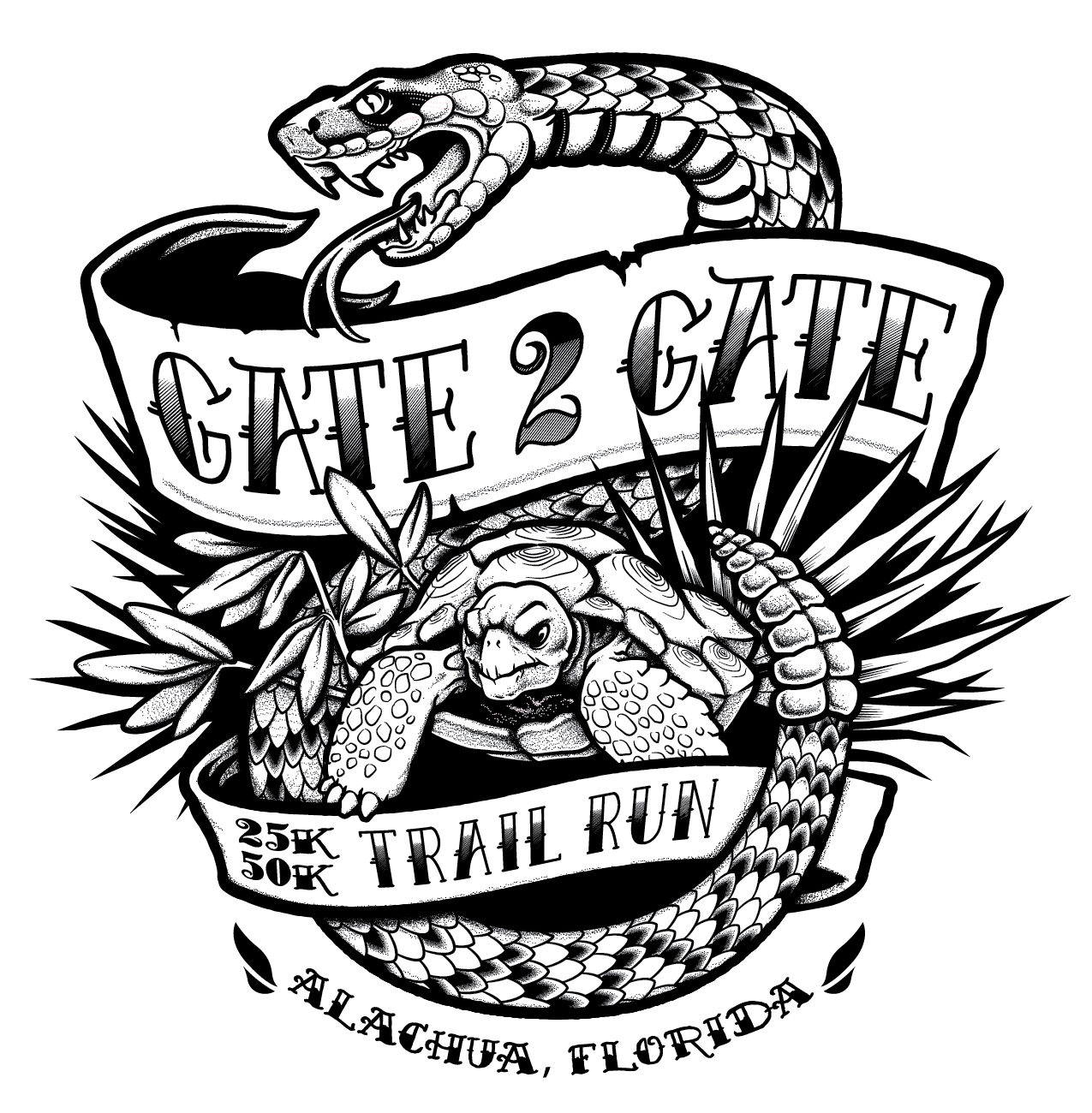 Overview
The Gate2Gate Trail Run will showcase some of the best trails that North Central Florida has to offer. The race begins in the northern region of the San Felasco Hammock Preserve State Park just outside of Alachua, Florida and only a few miles from I-75 or Gainesville. As the Friends of San Felasco website states, "San Felasco Hammock was purchased under Florida's Environmentally Endangered Lands Program in 1974 due to its diversity of plants and geological features. Today at over 7,000 acres, it is one of the largest protected contiguous stands of mesic hammock in Florida." (http://www.sanfelasco.org/)
The northern portion of San Felasco is home to miles of high-quality single-track mountain bike trails, open fields, and rolling hills. Our course incorporates all of these stunning characteristics. After the first 5 miles of the course, runners will transition into the double track hiking and birding trails of the southern portion of the park. The southern portion of the race will follow the mainly the yellow loop and then proceed to the Friends of San Felasco CSO building and then return to single track mountain bike trails back to the start/finish at the North Entrance.
Runners competing in the 25k will complete the circuit once and 50k runners will complete the circuit twice.
The course will be open for 8 hours for both distances.
Here is a link to the full course:
https://www.strava.com/activities/1733636149
The course does utilize some trails that are currently closed, but we will be able to use those trails on race day. Outside of official course tours and race day, please do not use trails that are closed.